---
Sanction: (2023-PA-05)
Date: Nov. 11th, 2023
Location: Brown's Gym, Clarks Summit, PA

Entry Goes Live June 16th!


Official Qualifier 2024 Powerlifting America National Events, you must compete at Nationals to be considered for IPF World Team spots.
.
Enter Now
Live Roster
Hotel



Event Date: April 15th
Location: Brown's Gym, Clarks Summit, PA


Saturday - April 15th

Session 1: All Female and Male up to 66KG

7:00 - 8:30 AM: Weigh in for all Women

9:00 AM: Competition Lifting

Session 1 Awards

Session 2: Male 74 KG - UNL Male

11:00 - 12:30 PM Weigh-Ins for Session 2

1:00 PM - Competition Lifting

Session 2 Awards

Enter Now

Live Roster


Special Things We Have Planned

Our Livestream will be a 3 Camera, including eye from the sky (Same clip of that below)
8 IPF Approved warm-up racks for Squat and Bench
A dedicated deadlift warm-up room, so lifters can start deadlift warm-up, even if bench warm-up is still going





Our April 15, 2023, Powerlifting America Pennsylvania State Championships will be held in Clarks Summit, Pennsylvania. It will have 1 IPF level competition platform and will have a great warmup area with 8 IPF level combo platforms with 8 IPF certified kilo sets. Again, one platform with 8 warm-up areas!

Our livestream will be 3 cameras including a sky camera for overhead shots in bench press. The meet will be run @browns_gym which offers a 24-hour sauna for those needing to cut weight. Our entry will be at $125, and this includes the event shirt, which is on high quality NextLevel materials. Our general admission will be $10. The coaches pass will be $15. This is the path to IPF World Championship level competition

Our state event will be limited to 60 lifters a day, roughly 30 lifters a session. We pride ourselves in events starting and ending on-time. We will NOT have sessions with 4 flights to a session. Our live scoring will be liftingcast, where anyone can watch online the status of the event and flits. Our great looking Powerlifting America medals will be handed out at the end of each lifting session, our best lifter awards are unique light up crystals



Official Powerlifting America National Qualifier



Enter Now

Live Roster

General Admission / Coaches Passes Sold At Door

Date: April 15th, 2023

Deadline: March 15th, 2023

Location: Brown's Gym, 1000 South State Street, Clarks Summit, PA

Entry: $125 (Includes event shirt) - Limited to 120 Lifters

Official Qualifier 2023 Powerlifting America National Events, you must compete at Nationals to be considered for IPF World Team spots.

Scales will be available starting 4 PM at venue, sorry no early weigh-ins. The venue has sauna in both the Men's and Women's locker rooms.




Youth lifters are welcomed, please read section below for Youth guidelines.

Open to all lifters! Capped to the first 60 lifters per day!

Quick bits: Who is PurePowerlifting

Owner: Steve Mann (Age 47)
Competitive Edge


Lifted in over 70 events
Best Lifts Equipped: Squat 413 KG, Bench 320 KG, Deadlift 327.KG
Best Lifts Raw: Squat 307.5, Bench 215 KG, Deadlift 285 KG (Only 3 Raw Competitions Lifted)
Finished 7th place in the SHW at the 2022 World Games
IPF Master's Worlds Best Lifter 2022


Running the Show


Meet directing since 1999

Largest Event hosted 2015 USA Powerlifting Raw Nationals


1071 Lifters entered
Run 3 days, 4 platforms, 16 warm-ups


Run 3+ events a year

Currently running Powerlifting America events
Safesport certified


Let's talk about my life

Family

I am a divorced father of 4 children. We are a balanced family of 2 boys and 2 girls. My younger two children we fostered for several years before we adopted them and made them "official" Mann's. I have shared custody. And guess what, the apple didn't fall too far from the tree, 3 of my 4 children also enjoy the sport of Powerlifting


Professional Life:


IT EDI Business Analyst for The Azek Company
You might know Steve, but not know.

Steve was diagnosed with keratoconus disease in both eyes since 2004. What does that mean, well, he wears two contacts in each eye, yes 4 contacts!

Steve is currently dating his 6th-grade sweetheart Denise, who is the mother of 3 children, yes you counted that right. That's 7 TEENAGERS between the two of them!

.
The Powerlifting America High School Nationals will be held on March 31 to April 2, 2023 in Scranton, Pennsylvania, This event will be subject to testing by the United States Ant-doping Agency (USADA).
The U.S. Anti-Doping Agency (USADA) is recognized by the United States Congress, as serves as the official anti-doping organization for all Olympic, Paralympic, Pan American and Parapan American sports in the United States.
This 2023 High School National Championships will be one of the official qualifiers for the 2023 IPF Junior and Sub-Junior World Championships that will be held on August 26th – September 3rd in Cluj-Napoca, Romania.
Go to website
HighSchoolnats.com
Our Media Company Photo Packages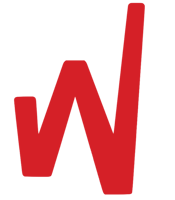 Location:
March 31 to April 2, 2023
Scranton, Pennsylvania⁣
Capture the best moments of your meet day with photography, videography, or BOTH from the PWRBLD Media team (the highest quality photos & videos)
PHOTOS ONLY: $80
(Minimum 15 photos)
*Rush delivery: $125
**Super Rush delivery: $155
VIDEO ONLY: $80
(Recap video of all 9 attempts)
*Rush delivery: $125
**Super Rush delivery: $155
PHOTO & VIDEO: $135
(Minimum 15 photos & meet recap)
*Rush delivery: $175
**Super Rush: $215
NOW OFFERING: RECAP HYPE VIDEOS (limited to 10 lifters per meet)
(This video will be a 30-60 second hype video recap of the individual lifter)
*Regular delivery: $150
PREMIUM PACKAGE: $300
*Includes individual lifter hype video recap, photos, & videos all delivered in SUPER RUSH (24-48hrs)
REGULAR orders will be sent out within 6-10 business days
*RUSH orders are sent out within 3-5 days
*SUPER RUSH orders are sent out within 24-48 hours
***PRICES HAVE 15% SURCHARGE AFTER MEET IS OVER
****No refunds