You are here2023 Powerlifting America High School Nationals
2023 Powerlifting America High School Nationals
---
The Powerlifting America High School Nationals will be held on March 31 to April 2, 2023 in Scranton, Pennsylvania, This event will be subject to testing by the United States Ant-doping Agency (USADA).
The U.S. Anti-Doping Agency (USADA) is recognized by the United States Congress, as serves as the official anti-doping organization for all Olympic, Paralympic, Pan American and Parapan American sports in the United States.
This 2023 High School National Championships will be one of the official qualifiers for the 2023 IPF Junior and Sub-Junior World Championships that will be held on August 26th – September 3rd in Cluj-Napoca, Romania.
Go to website
HighSchoolnats.com
Our Media Company Photo Packages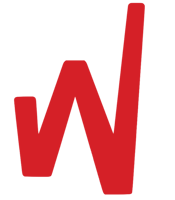 Location:
March 31 to April 2, 2023
Scranton, Pennsylvania⁣
Capture the best moments of your meet day with photography, videography, or BOTH from the PWRBLD Media team (the highest quality photos & videos)
PHOTOS ONLY: $80
(Minimum 15 photos)
*Rush delivery: $125
**Super Rush delivery: $155
VIDEO ONLY: $80
(Recap video of all 9 attempts)
*Rush delivery: $125
**Super Rush delivery: $155
PHOTO & VIDEO: $135
(Minimum 15 photos & meet recap)
*Rush delivery: $175
**Super Rush: $215
NOW OFFERING: RECAP HYPE VIDEOS (limited to 10 lifters per meet)
(This video will be a 30-60 second hype video recap of the individual lifter)
*Regular delivery: $150
PREMIUM PACKAGE: $300
*Includes individual lifter hype video recap, photos, & videos all delivered in SUPER RUSH (24-48hrs)
REGULAR orders will be sent out within 6-10 business days
*RUSH orders are sent out within 3-5 days
*SUPER RUSH orders are sent out within 24-48 hours
***PRICES HAVE 15% SURCHARGE AFTER MEET IS OVER
****No refunds