---

Here is a form for location owners/managers/decision-makers who would like to have USA Powerlifting sanctioned events hosted at your business location. My name is Steve Mann and I am the owner of PurePowerlifting LLC and I have been running (drug tested / drug-free) USA Powerlifting sanctioned events since 1998.
I recently took over as the USA Powerlifting Pennsylvania State Chair and I would like to expand our footprint and help bring drug tested Powerlifting events all around the state of Pennsylvania.
I know of the expense and the work it takes to start running events, in the quality they need to be run. We have over-investment in equipment that can be utilized to run top-notch lifting events in any location.
Basic Location Requirements (70 lifter event)
Working bathrooms (2 Male / 2 Female)
Changing Area
Open space adequate to run an event (Min 3000 SQ FT)
We can bring in the equipment required for the competition platform, including sound system, computers, backdrops, and flooring. We operate the event and handle all the aspects of planning like event logos, t-shirts, trophies and all that sort of thing.
It would be very helpful the more you can help with the event. We recommend someone at your location take the state referee exam. This will put more knowledge on-site that is needed to run these style events.
If your facility has lifting equipment useable for warm-up space that would be very helpful, but not a requirement. If you could supply spotters and loaders to operate the event, that would be helpful as well.
This is a profit-sharing style agreement. We are looking for any locations who would be interested. Please fill out the form we'll be in touch.

Please fill out this form to get your location considered.

Open to all lifters.
Harrisburg, Pennsylvania
July 25th, 2020
Entry is going to go live April 20th! Limited to the first 70 lifters.
Official event logo coming soon.
Ever wanted to become a USA Powerlifting Referee. If you are from PA and are interested,
please fill out this form
.
Saturday - September 15th, 2018 2018 USA Powerlifting Raw Bench Press Nationals - Live
Day1 Live Scoring
Sunday - September 16th, 2018 2018 USA Powerlifting Equipped Bench Press Nationals - Live
Day 2 Live Scoring
ATTENTION... ATTENTION...
ONE MORE STEP... Please click link complete USAPL Waiver, this will help speed up your check-in process the day of the meet.
Please bring proof of waiver recipient to check in.
Open to all USA Powerlifting Lifters. You must have lifted in any USAPL event since Jan. 1st, 2017. Entry deadline August 15th, 2018
Promoter: Steve Mann (570) 483-8097

Hotel 1: Radisson Lackawanna Station Hotel, Address: 700 Lackawanna Ave, Scranton, PA 18503 Phone: (570) 342-8300 (Free shuttle to guests, call in advance)

Hotel #2: SpringHill Suites Scranton Wilkes-Barre (Free airport shuttle call in advance) Address: 19 Radcliffe Dr, Moosic, PA 18507
Phone: (570) 207-1212
Hotel #3: Hilton Hotel Scranton($5 airport shuttle. This is the closest hotel to venue.) Address: 100 Adams Ave, Scranton, PA 18503
Phone: (570) 343-3000
Venue:
Ritz Building 222 Wyoming Avenue, Scranton, Pennsylvania 18508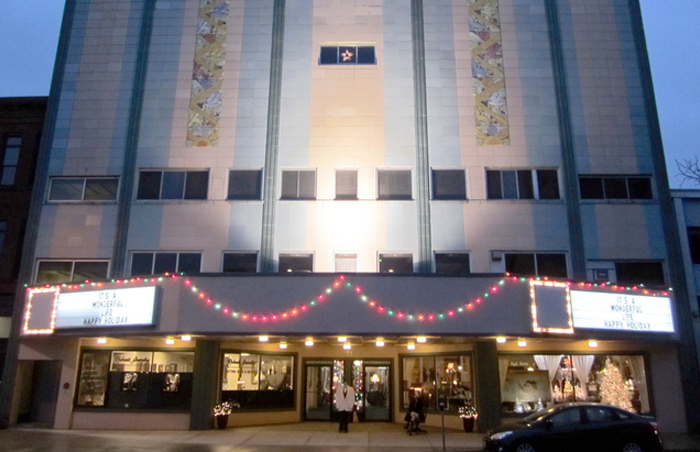 Entry Fee: $ 90 Raw or Equipped, $160 for Raw and Equipped
Youth can only lift at Nationals if they are 13 and will be turning 14 by for the upcoming IPF Bench Worlds. (ie, qualifying for Worlds is the only exception)
All Raw

Friday, Sept. 14th, 2018 - Open to all lifters
Early Equipment Check 4-6 PM
*You may check both raw and equipped at the sametime.
**Remember IPF approved equipment only


Saturday, Sept. 15th, 2018


Session 1 - Eq. Check/Weigh-In 6 AM - Lifting Begins 8 AM
All Female Raw 47-57 KG
All Male Raw 59 - 74 KG

Session 2 - Eq. Check/Weigh-In 11 AM - Lifting Begins 1 PM
All Female Raw 63-72 KG
All Male Raw 83-93 KG

Session 3 Eq Check/Weigh-In 3 PM - Lifting Begins 5 PM
All Male Raw 105-120+ KG
All Female Raw 84 - 84 + KG




Saturday, Sept. 15th, 7 - 8 PM - Early Equipment Check For Sunday
*Remember IPF approved equipment only



All Equipped
Sunday, Sept. 16th, 2018


Session 1 - Eq Check/Weigh-In 7 AM - Lifting Begins 9 AM
All Female Equipped 47-63 KG
All Male Equipped 59 - 93 KG

Session 2 - Eq. Check/Weigh-In 11 AM - Lifting Begins 1 PM
All Female Equipped 72 - 84+ KG
All Male Equipped 105 - 120+ KG



The schedule is subject to change based on turnout. There will be a separate and independent warm-up areas for male and female.
This event is the official qualifier for the US Team in the IPF World Championships.



International Bench Press Qualifying Criteria & Team Selection links:

General Admission: $20


Important lifters must wear only IPF approved equipment - Singlets, shirts, belts, etc and apparel all inspected. Please check out IPF approved list to confirm you have all the required equipment.
https://www.powerlifting-ipf.com/fileadmin/ipf/data/rules/approved-list/NEW_IPF_Approved_List_03-05-2018.pdf


Event entry coming April 1st
Qualify at any USA Powerlifting event
Deadline will be August, 15th, 2018